I took a year off from coaching and for the first time in 22 years, my mind is clear from the intense pressure and stress leading a Division I basketball team. However, this has been replaced with the pressure of being a mom watching my sons play and my husband coach.
Martin, who suffered an ACL tear February 2019, was recently cleared to play for his team at Pace University. Since he had been sidelined and hadn't had the chance to crack the rotation, he spent his first four games back on the bench. There were two freshmen playing ahead of him. I know it was frustrating for him to sit there and watch knowing he worked so hard to return to health.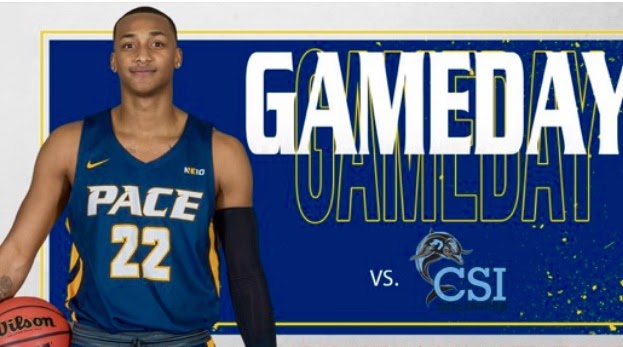 His Pace team was off to a great start with a 9-0 record, but Martin didn't feel a part of the early success. He would call me frustrated after his practices and games. My advice was always the same: "stay ready." The advice from Terance, too, echoed the need for Martin to "stay ready." I told him to go get extra workouts in, watch extra film and keep his confidence up. My heart ached hearing his frustration because I knew how badly he wanted to play and I knew how badly I wanted to see him play. He listened to us and prayed and then got his opportunity. The leading scorer on his team went down with a minor injury and Martin's number was called. Martin started the last two games and has averaged 6pts and 3 rebounds while averaging over 20 minutes of play.
Simultaneously, Terance was experiencing the same inconsistency with his minutes playing for the LA Clippers.. But when his team was down a few starters, he, too, got the nod. The "stay ready" mentality was on full display for the Mann Boys. In the five games Terance started, his team went 3-2. He played good minutes and like Martin he took advantage of the opportunity. I prayed so hard for them to get an opportunity and my prayers were answered. The playing time was just enough for both boys to keep their confidence high and remain hungry for more.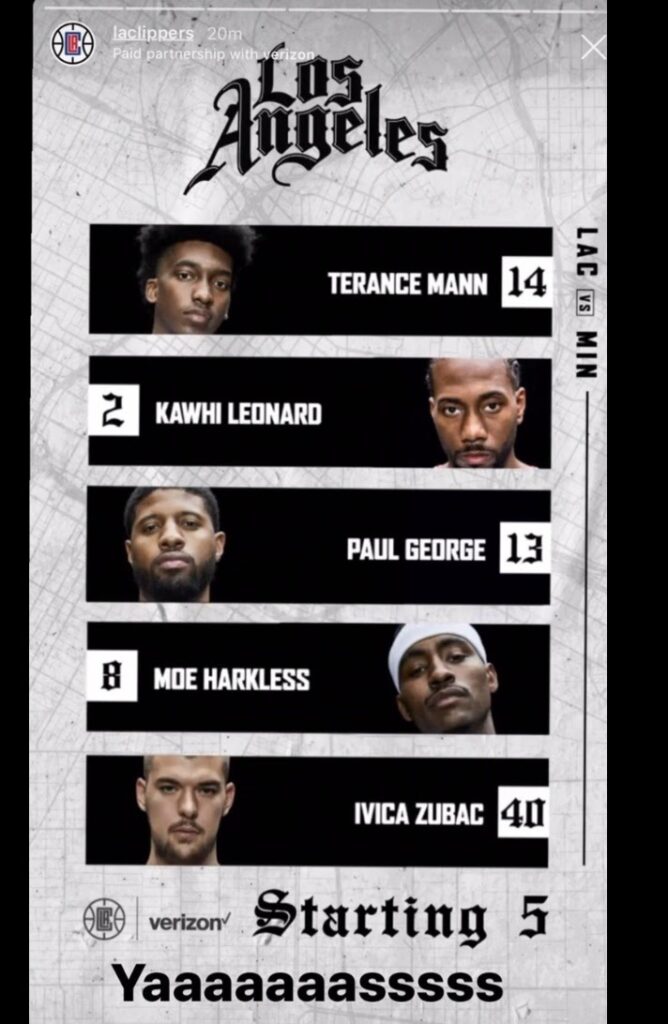 But then the dreadful call came…the call we feared. Terance was assigned to the G League and would play part-time for the Aqua Caliente Clippers. We always knew there would be a point this season where he would be called down to the G League, but with his early success, I was praying it wouldn't happen. When he called to tell me I could hear the disappointment in his voice. I immediately thought he needed his momma and was ready to drop everything and fly to LA just to hug him. But that feeling didn't last long. The experienced coach in me knew he needed to be "coached up." I encouraged him to look at the bright side. Here are some facts: He would no longer be sitting on the bench. He would play major minutes and would get the game experience he desperately needed. He would be their go-to player – an important role which would add to his development. The most important thing we both needed now was patience! After spending significant time on the bench with the Clippers, Terance had the opportunity to play and shine for the G League team. He delivered.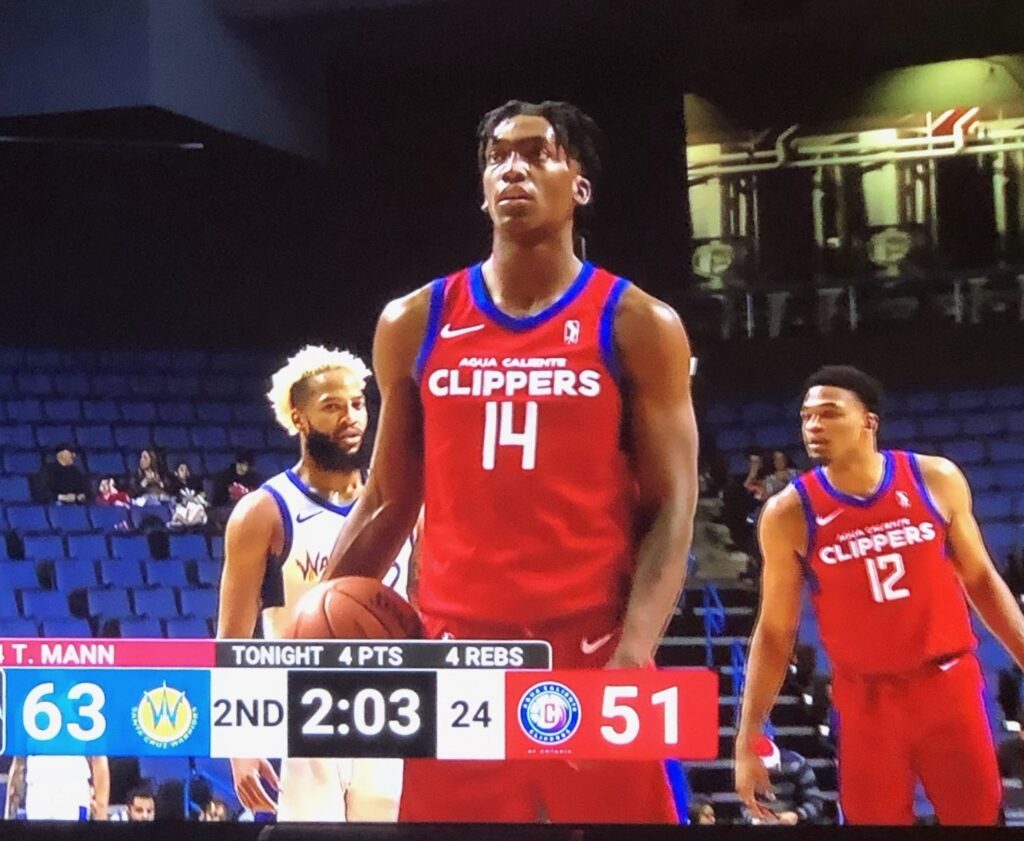 In his first appearance playing with Aqua Caliente Clippers Terance scored 23pts, had 8 rebounds and 9 assists – just shy of a triple double. He hadn't played this free and confident since the NBA Summer League. Getting this game time experience will increase his confidence and allow him to develop his game much faster than sitting on the bench with the LA Clippers. But we are both hoping this won't be a permanent assignment. Selfishly, I loved to see him compete against the best in the NBA and play with the greats in the game. But I am pleased he had the chance to get on the court and showcase his talents. Back to my prayers!!
My husband is an assistant coach at Brown University. His team has been experiencing some highs and lows as well. His emotional state is dependent on the outcome of the game. During losses, I have to carry him and encourage him to stay positive and to remain confident that his team will get better as time goes on. My own experience as a coach has helped me to do that.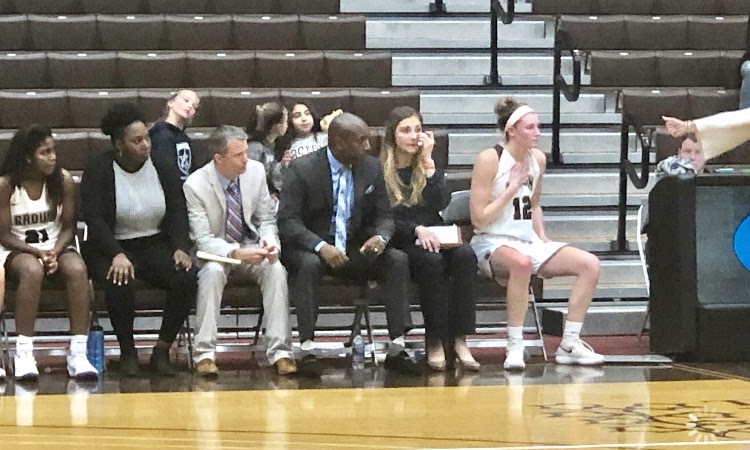 Sometimes I feel like I haven't really taken a break from coaching basketball. The game preparation and X's and O's are gone, but as a supportive mother and wife of a college coach the pressure and stress remain.. Like I did with my players for years, I coach my sons and husband UP.