The first 10 day trip to witness the start of my son's NBA career and to experience Clipper Nation was nothing short of amazing. Now I am making the long trek from the West Coast to the East Coast as I travel back home. At the last minute I switched my flight that was originally scheduled to Providence to Pittsburgh so I could meet my husband and spend the weekend with him and his children. I am a newlywed and have been away from my husband, Eddie for 10 straight days. Although I know he understands that I needed to be there for Terance during this transition from college to the NBA, I still know it's tough being separated from each other. But this is why I married him. If there is anyone who understands our passion for basketball and navigating the life of a parent and coach, it's Eddie. He is the All-Time Leading Scorer at the University of Vermont. As a senior, Eddie received both the Bob Cousy Award (presented annually to the top point guard in the New England) and the Frances Pomeroy Naismith Award given to the nation's most outstanding senior six foot or under). Upon graduating from Vermont played professional basketball overseas in Israel and Venezuela. But the distance from his family proved too much for Eddie . He returned to Pittsburgh after two years playing overseas. Just like me, Eddie has coached basketball for 22 years. We met on the recruiting trail a few years ago and married this past August at our home in Rhode Island. He is currently an assistant coach at Brown University, . The father of two young children who live in Pittsburgh, every chance he gets he leaves our home in Rhode Island to spend a few days with his children. Marrying someone who understands the importance of being present in your kids' lives is so important for both of us.
In the rush to switch flights, I failed to choose my seat. So my 6-foot frame is now crammed in a middle seat for the five hour flight. I take a deep breath and try to relax but a bittersweet feeling takes over me. I am happy I had the time to go to Hawaii for the Clipper training camp. I stayed at a 5-star hotel on the beach, ate at the best restaurants and had front row seats to both Clippers' games. I met the most amazing moms of some of the players. Strong black women who embraced me into their sisterhood. They took me to brunch and as we ate and drank mimosas, they gave me advice on how to navigate through Terance's rookie year. They checked on me every minute of the day. They shared their struggles and pitfalls. Like my son, I listened and learned from the NBA's veteran moms. I felt just like one of them until we went shopping. They headed into to high end stores like Gucci, Prada and Balenciaga. My bank account forced me to wait outside. Finally, I found a Macy's and bought some shoes that were on sale. My biggest purchase was a new phone case. Now I felt the difference between the rookie mom and the veteran moms. But believe me, I was taking notes.
At the end of the trip we all traveled back to LA on a huge plane. I sat in the back with the players' moms, wives and girlfriends. Hawaiian airlines served up a five course meal during the flight (too bad I slept through the entire flight). After Hawaii I spent the next four days in LA to witness my son's first NBA game at the Staples Center, Terance's new homecourt. It was truly surreal.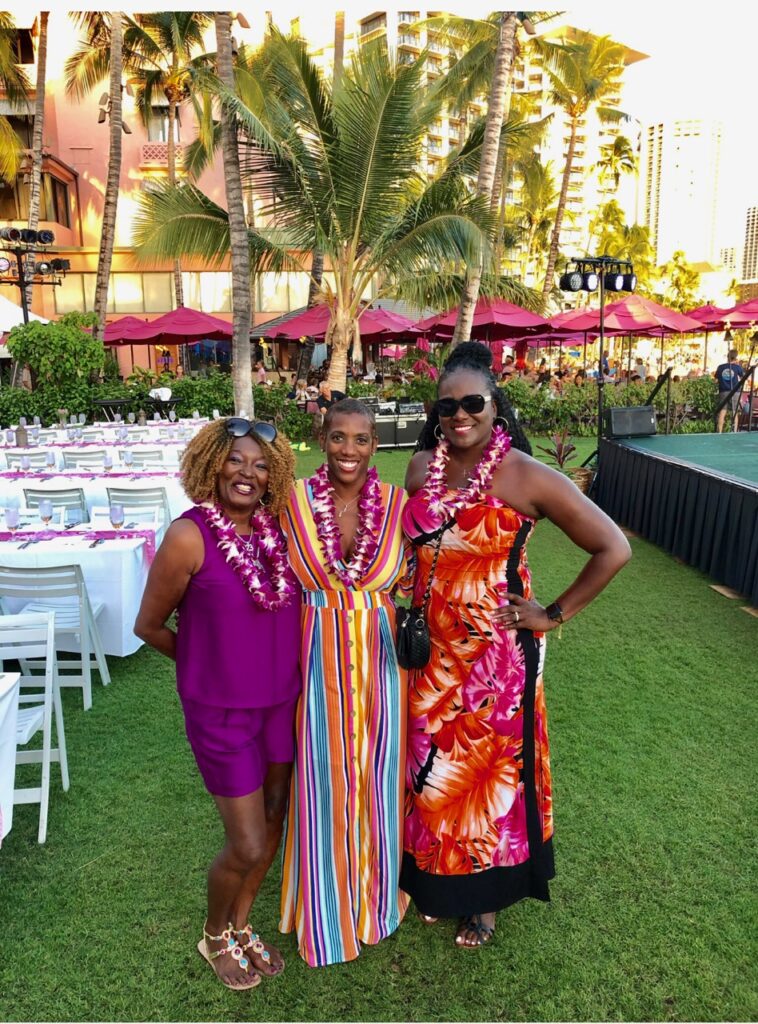 Now, traveling back to the East Coast, a bit of sadness takes over. I have come to realize that not only was it a great feeling being with T and his team, it also was a huge distraction to the fact that for the first time in 22 years, I am not coaching. I never thought about coaching once or missed it when I was busy being initiated into Clipper Nation. However, as I travel back reality hits me like a ton of bricks. I scroll through Facebook and Twitter and see all my coaching friends posting pics and videos of their Midnight Madness. The excitement jumps through the phone screen. For a second, I laugh out loud as I recall when just a year ago in the Ryan Center, the lights dimmed, the music blared and my players and fans cheered loudly as I danced into the arena when they announced my name, now there is silence.

I watch videos of different community service events college basketball teams, throughout the country, are participating in…walking for a cause, reading to elementary school children and visiting elderly homes. I watched the highlights of the first days of practice. It's preseason – the most wonderful time of the year…a time when every coach believes their team has a chance of winning a championship and they spread their confidence with every interaction with their players and staff.

For the first time in more than two decades I am watching all of this from the outside looking in. I can't help but to feel like I am missing out.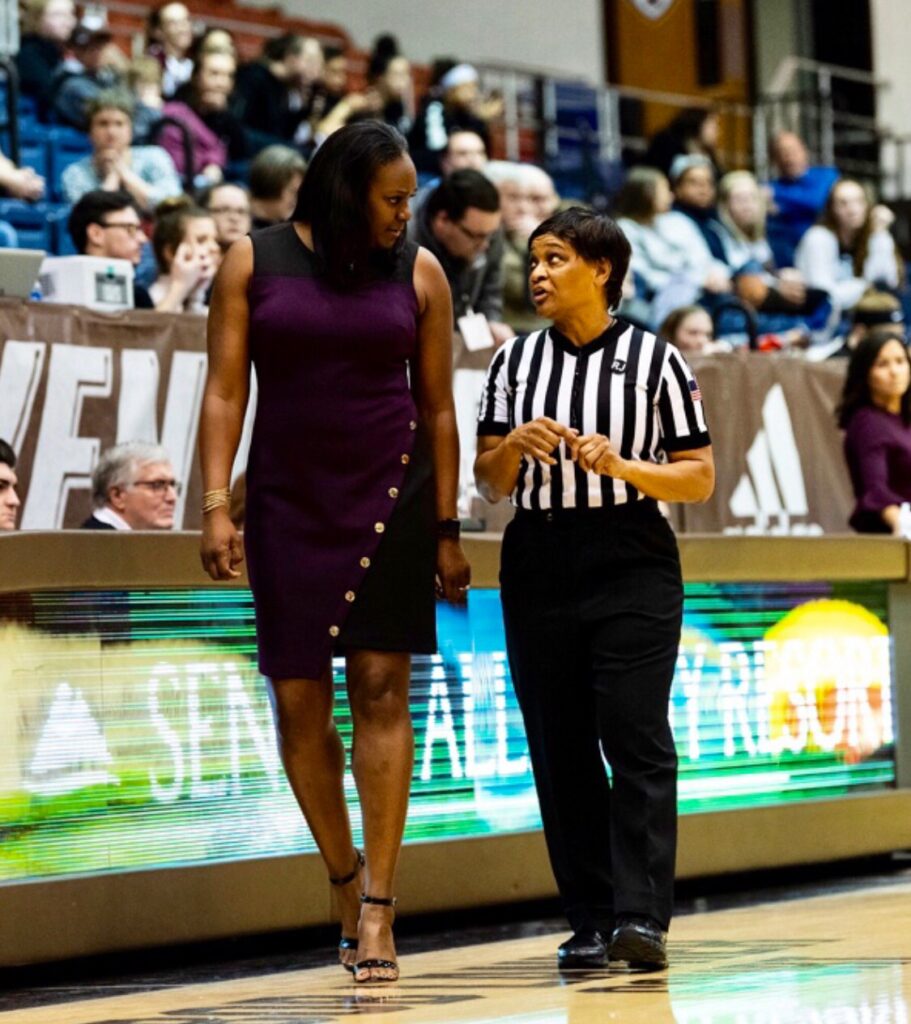 The timing seemed perfect when I parted ways with the University of Rhode Island. I had time to plan my wedding and most of all, spend time with Terance, help him through the pre-draft workouts, the draft, preseason games and the start of his rookie year in the NBA. I was there to guide him every step.

But now, as I head back to the East Coast, 3000 miles away from the Staples Center, I can't help but wonder…what is next? Will I ever coach again? Do I want to coach again? What am I going to do? The panic sets in and I start to sweat. Please turn this plane around and take me back to Cali! I need Clipper Blue to replace my preseason blues.