What was draft night like? Everyone wants to know so I liken it to a basketball game. Draft night felt like the 4th quarter with the score tied.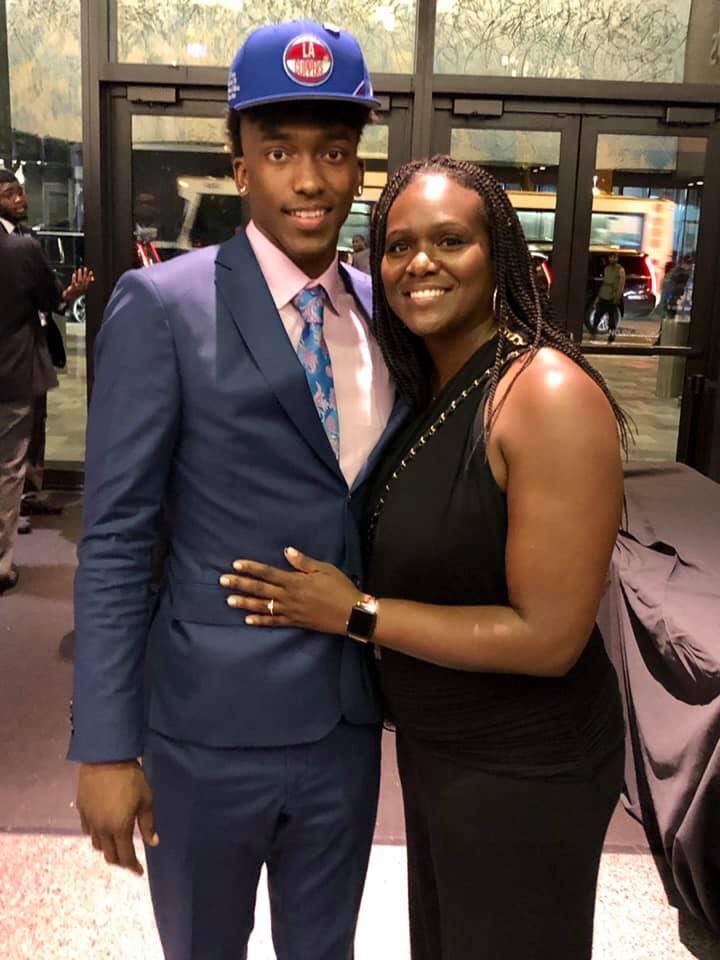 Like a game, there was the warm-up. Of course, all our friends and family wanted to be in attendance at the draft at Barclays Center, but Terance only received four tickets, including one for himself. So Terance, myself, his dad and Florida State assistant, Coach C.Y., were going to head to the arena. I planned a draft party for everyone else – about 50 of our closest friends and family members including Terance's former AAU coach, babysitter and childhood friends. They gathered at Amachi Restaurant, a mile down the street from the Barclays Center..

Before we headed to the Barclays, we joined our friends and family at the restaurant. Terance is quiet and unassuming. He does not like fanfare. He was wearing a custom-made Navy blue suit, which I scrambled to find at the last minute because I forgot college students did not own suits. He slipped in a back booth of the restaurant because that is where an unassuming person would hide. He was surrounded by his best friends, who had made the four hour trip from Lowell, MA where Terance had grown up. This was were we lived during my stint as head coach at Northeastern. I glanced over and saw them laughing…a flashback to when they were young boys joking about whatever teenagers found funny at the time. I smiled.

The DJ stopped the music briefly and announced "Hey, we have a future NBA player in the house. Everyone give it up for Terance Mann, who is heading to the draft tonight. We hope you stay home in Brooklyn!!!"

The place erupted. I looked over at Terance and he nodded and gave a quick wave. I knew he hated the recognition but thought to myself this was practice for tonight's announcement.

Then it was time to go. I think we hugged every single person in that restaurant as we headed out to the Barclays. It was now game time.

We watched as NBA commissioner Adam Silver announced Zion Williamson as the draft's No. 1 pick. No surprise there.

And then we waited. And waited. And waited.

I found out that back at the restaurant, my youngest son, Martin, who stands at 6'7", was signing autographs for people who thought he was his older brother. He is not the shy one as you can tell. My phone blew up with texts of support and inquiries…"How is it going? Are you nervous? What's it like?"

The Game: It's now 4th quarter. If you are a player or coach you know how crucial the 4th quarter is. It is a point in the game when you have to have your full confidence and make limited mistakes in order to win. Well, that is what it felt like for me and Terance on draft night. We sat in Barclays Center fully confident and with our Game Face on. This face makes any thoughts of doubt or failure nonexistent. Terance had put in a lot of work in the first 3 quarters to get here. We were ready to win.

The Barclays Center: A place not too far from the hospital where Terance was born, the pre-k he attended and the home he lived in for the first five years of his life We had home court advantage. Plus, just down the street, our closest friends and family members were watching the draft and experiencing the long wait for his name to be called. Numerous calls and text messages were exchanged throughout the night with different people at the party. It was like playing on your home court in the 4th quarter with our fans cheering us on giving us confidence that he would eventually cross that stage and shake hands with the NBA Commissioner by the end of the night.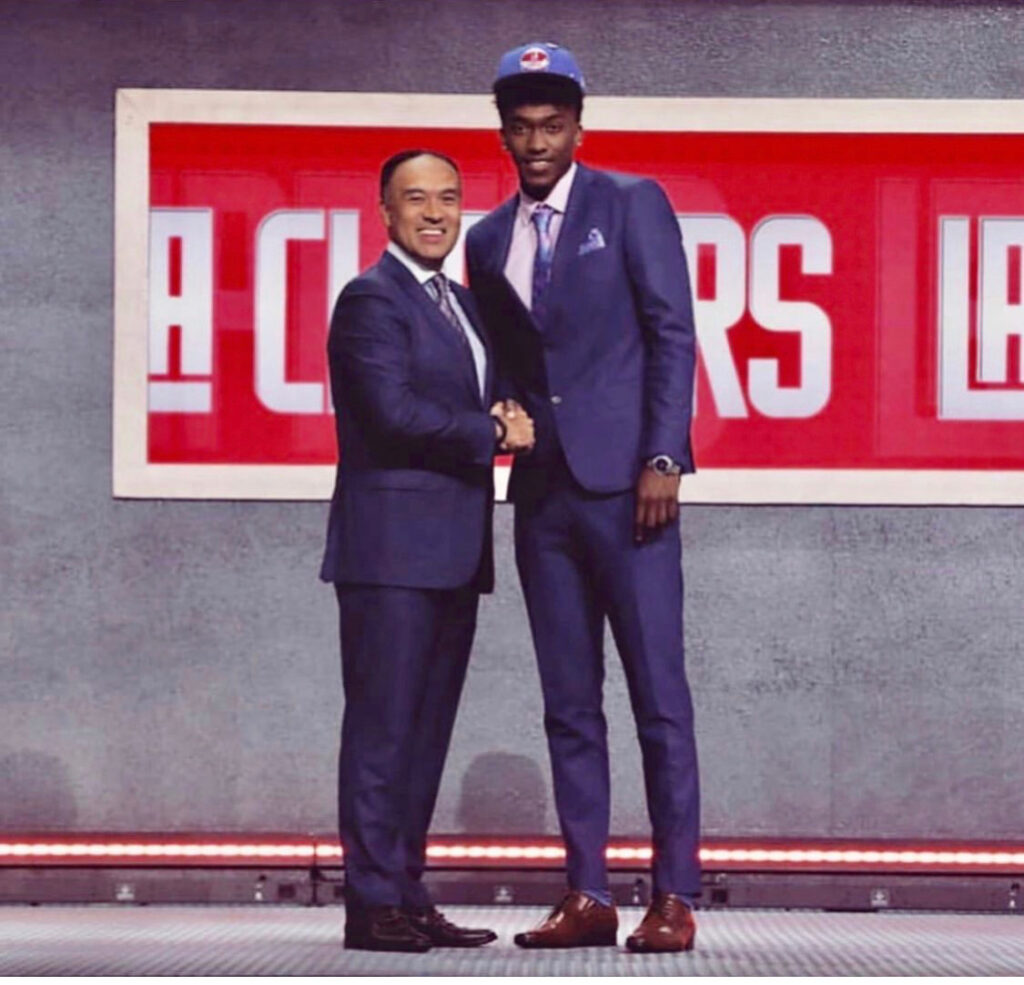 Game Face: At one point during the late second round I looked at my son and saw his Game Face. It was like looking in the mirror. I knew at that point that he was handling the situation just like I have had to for 22 years on the sidelines. It was then that I knew he was made for this very moment and just like me, he wasn't afraid. He knew for the first 3 quarters of basketball, AAU basketball with BABC, high school basketball at Tilton and college basketball at Florida State, he had given his all. He was prepared to win!!

Draft night was our game night.

We sat in silence and then it happened. The assistant commissioner stepped to the podium and announced:

"With the 48th draft pick in the 2019 NBA draft, the LA CLippers select Terance Mann from Florida State!." The home court (Barclays), which we were playing on, in our minds, erupted. Our team (the four of us in the stands) hugged each other in the stands in jubilation, our fans (the people at the restaurant) cheered loudly. We WON! Our opponents of doubt and fear were defeated!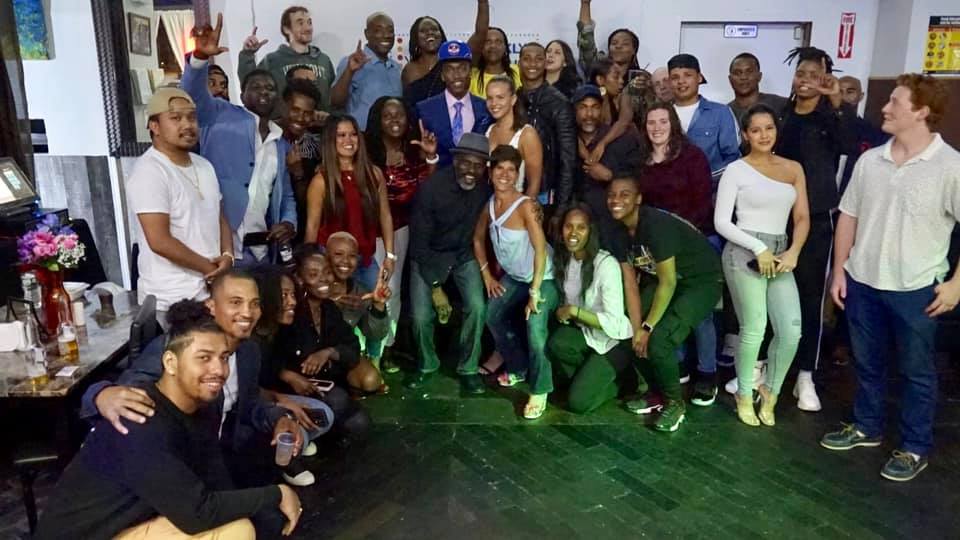 Like any team who has prepared to hoisting up that trophy after a championship win, Terance and I were not surprised at the outcome because we had prepared for this moment. The long travel days with AAU, the endless practices, the long film sessions with coaches to make sure his game was right, the long conversations we shared sharpening up his knowledge of the game. In that moment, every sacrifice all paid off. My son was in the NBA.

We headed back to the restaurant to greet our supporters and when Terance walked through the doors, wearing an LA Clippers hat, the place went crazy. Terance put his arms in the air in jubilation, but quickly brought them down and put his hands over his face. He was overwhelmed with emotion. He wiped away the tears as every person in the restaurant – including strangers – offered him hugs, handshakes and high fives. The wait was over – for all of us. The Game Face was gone.
I made Terance take pictures with every single person who made the journey and endured the stressful wait to support him. The celebration continued until the bar owner stopped the music. It had to have been 1 a.m., maybe later.

"I realize this is a special night, but I have to close the bar at some point," he laughed.

So we headed to our family house in Queens where we continued to celebrate. We poured drinks, grilled hot dogs and hamburgers while my mom made her famous curry chicken. The new LA Clipper sat around the dining room table laughing with his boys from Lowell – again unassuming and unwavered. I don't think for one second he realized how much his life was going to change.

I sat outside on the porch, sipping a glass of red wine. I ate a hot dog fresh off the grill and realized I couldn't remember the last time I had eaten. I had been too nervous.. It was 4:30 a.m. No one was tired. The new chapter was about to begin…for everyone.