It's Your Birthday: October 18, 2008 was the last time I watched my son, Terance, blow out the candles on his birthday cake. He was 12 years-old. That year, I sent Terance to a junior boarding school, Hillside, which was about 35 minutes from our house in Lowell, MA. Due to frequent changes in my coaching career, the boys had fallen a bit behind academically. We lived in three different states in three consecutive years. In 2005 I was an assistant coach at St John's in New York. In 2006, I was a first time head coach at the University of New Haven in Connecticut. And the following year, I landed a Division I head coaching job at Northeastern in Massachusetts. We were on the move yet again.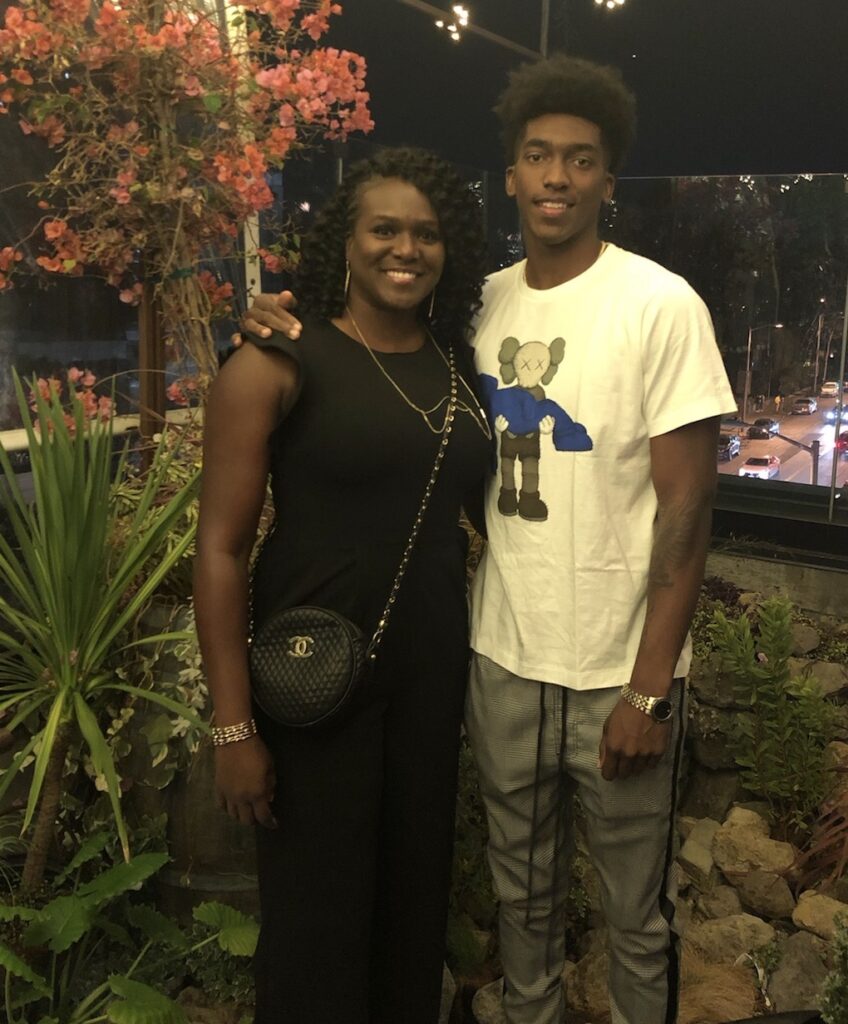 Each state had its own education curriculum so the boys were struggling academically to keep up with a new system each year. Something had to be done!! I made a very difficult decision to send Terance off to Hillside, a 5-day all-boys boarding school with less than 150 students from 5th-9th grade. His grades improved tremendously. This was partly due to the 5:1 student-teacher ratio in each class and study hall 5 nights a week. For the first year, Terance would return home only on weekends. The second year Martin, his brother, attended Hillside. With both boys together in prep school I had more time with my team but even less time with my own children. Terance's birthday fell on a weekday during his time at Hillside so we were unable to celebrate together.

The junior boarding school was strict. Terance could only receive one 15 minute phone call a week from home. I could only visit with him one day a week and would always take him to dinner before study hall. Every Wednesday, we went to Chipotle- his favorite place (and still is) and talked for an hour…about school, life and always, basketball. He had mandatory chores, a 9:30 p.m. curfew and he could only have milk with every meal. I think this is why he grew so tall. He had three square meals a day, slept the right amount of hours and drank nothing but milk every day. I guarantee this would not have happened at home with my practice and travel schedule. Not only did this experience help him academically, but he became a very mature and responsible young man.
Upon graduation from Hillside, Terance received a full scholarship to attend the Tilton School in New Hampshire, which was even further away from our home – 2 hours door to door.. This, however, was a 7-day boarding school so he only came home for holidays and summer vacations. No birthdays were spent together or cakes shared. My son was getting older and maturing. I would visit him when my scheduled allowed, but it was very difficult. On weekends during he would travel back to Massachusetts and other places to play fall AAU with BABC, one of the top ball clubs in the region. Again, if my time permitted I would attend his games. During his high school season I would watch all of his games live streamed on my laptop in my office. We would talk after every game and I would critique his performance. He would sit quietly on the other end and absorbed every word. Play better defense, shoot more, cheer even when sitting on the bench, make your free throws and of course, I love you!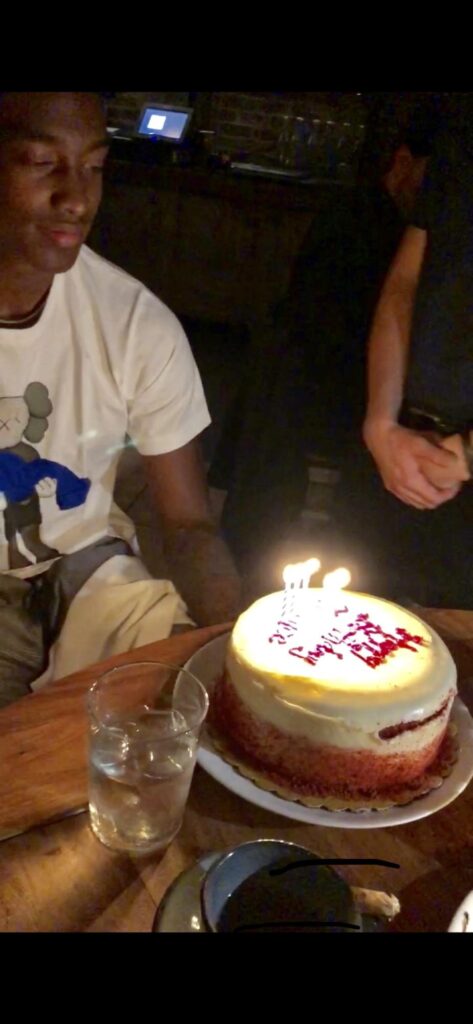 His decision to attend Florida State was of no surprise. Terance had grown accustomed to being on his own and away from home. Most kids weighed distance from home into their college decision, but not Terance. It was not something he even considered. I didn't blink an eye about his choice to attend Florida State – a plane ride away from our home. I would squeeze time sparingly to watch him play live and talked to him for long hours over the phone about his game. Fortunately, every game FSU played was either televised or live streamed on ESPN app. I would watch on my phone until it was time for me to head into practice or start a coaching my own games. Many times before games my assistant would have to come into the lockeroom to tell me there was 5 minutes on the clock and I had to leave the phone and coach my team. I would return at halftime to not only check my team's stats but his as well. Just like missing birthdays, this became the norm. But unlike missing birthdays, I never missed a game. Whether I was on my favorite couch in front of the tv, via my laptop, my cell phone or updates given by my managers during practice, I would always know how he was playing.
Well now it's October 18, 2019 and I sit across the dinner table with my son at a swanky, very expensive restaurant in Los Angeles that he chose for his birthday dinner. The bill arrives at the table. It's more than $700. Terance quickly grabs the check. The waiter carries over a birthday cake which I bought him – red velvet, his favorite. The cake glows with lit candles. The flicker of the candles sparkles in his eyes as the waiter places the cake in front of him. We all sing happy birthday. Terance looks across at me…he smiles.. I smile…for the first time in 11 years we get to share a milestone. This time not over the phone or across hundreds of miles. This time, we are together. Together for his 23rdbirthday. He blows out the candles. I don't ask him his wish. I already know. We are together. Happy Birthday Clipper!